The Chop: Britain's Top Woodworker, a new competition series airing on Sky History in the UK, has been pulled before a single episode was even broadcast. After broadcast of trails, viewers took to social media to comment that a competitor, Darren Lumsden, appeared to be adorned in white supremacist tattoos.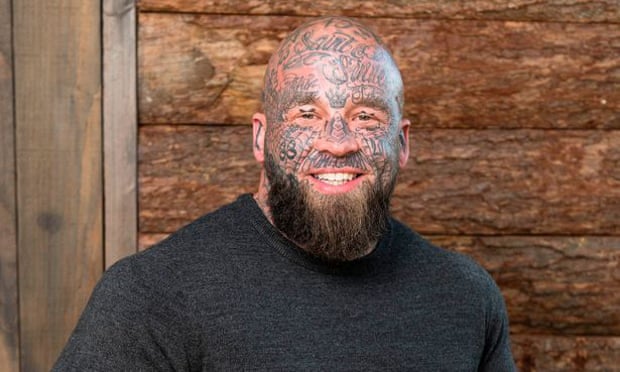 In the photo above, you can clearly see '88' on Lumsden's right cheek, this is often used by far-right groups to symbolise Heil Hitler with 'H' being the eigth letter of the alphabet. Initially Sky History issued a statementthat the tattoo referred to the year of Lumsden's fathers death.
However the Daily Mail, (whom normally I wouldn't link to due to their continual negative attitude to minorities), tracked down his father and reported he was still very much alive. Sky History subsequently cancelled the series and issued the following statement:
"Following an independent investigation, AETN UK has made the decision not to broadcast any further episodes of The Chop on Sky History.
"A contestant's tattoos included symbols that could be connected to far-right ideologies and could cause offence; we sincerely apologise for that and we are sorry that our processes did not prompt further investigation at an earlier stage.
"The contestant continues to strenuously deny that he has, or ever had, far-right leanings. We are thoroughly reviewing our internal processes following the investigation. AETN UK and Sky History stand against racism and hate speech of all kinds."
Interestingly the production company, Big Wheel Film & TV, claim that "All issues, problems and concerns identified in relation to Darren Lumsden's tattoos during production were fully reported up to AETN UK, and the broadcaster's directives and instructions in response were closely followed."
As has been mentioned, it's ironic that a channel famous for programming about Nazism, is educated by viewers about Nazism. Such a shame that this has completely overshadowed Sky History's programming for Black History Month (October in the UK)
We'll update if there are any further developments on this story
Racist tattoos cause Sky History to pull The Chop